Searching for some of the best Indica autoflower strains? Autoflowering seeds from Indica strains are a good choice for beginners or for people who want their cannabis to flower and be ready to harvest in the shortest time possible. 
The development of autoflowering seeds has led to the advancement in the cannabis cultivation. Autoflowering seeds are marijuana seeds either come from Indica or Sativa strains. This type of cannabis seeds can automatically transition from the vegetative stage to the flowering stage, no matter whether there is a change in the cycle of light to dark hours. The method of autoflowering cannabis is a relatively unique and rare process.
Autoflowering was created by incorporating cannabis strains such as Indica or Sativa genetics from Ruderalis cannabis strain. As per the Colombia Care Illinois, the two main species of cannabis are namely Indica and Sativa which also have thousands of subspecies or strains. Ruderalis strain is a naturally short cannabis plant that was discovered in the 1920s. 
Additionally, it has the autoflowering characteristics and contains low THC level. Pure Indica and Sativa strains depend on photoperiods to flower. This means that both Indica and Sativa strains require a change in the ratio of light and dark periods they are exposed to trigger the flowering stage. By crossbreeding Ruderalis with either Indica or Sativa strains, autoflowering was created that can flower on its own time without depending on photoperiods.
Want to grow Indica marijuana plants? Check our Indica Seeds for sale here!
What are the advantages of autoflowering seeds?
In today's fast-paced world people have become more impatient, the faster they can get what they want the better. This is also true in the cannabis growing industry. The changes in modern society paved the way to the development of new strains that can mature quickly. Fortunately, for many cannabis cultivators, they can now choose autoflowering seeds that can make buds in just about 3-4 weeks. 
1. Autoflowering Cannabis Lets You Harvest Sooner
The top reason cannabis growers prefer autoflowering seed is because of their rapid growth cycle. Autoflowering cannabis seeds do not rely on what light cycle they are exposed to make buds. Once the autoflowering seeds passed the germination period, they move from the vegetative to the flowering periods in a matter of weeks. 
Choosing high-quality autoflowering seeds can also make a difference. Top-quality cannabis seeds specifically the autoflowering strain can make a grower harvest in about nine weeks. Considering that these cannabis varieties flower faster regardless of light cycle schedule, they also tend to be more forgiving than traditional Sativa and Indica strains. For beginners who are not familiar with cannabis plant's cycles choosing autoflowering seeds is indeed ideal selection for them. 
2. Harvest at Any Time of the Year
Autoflowering produces buds faster, so this means that growers can also benefit from multiple harvests. Additionally, they can enjoy the fruits of their labor at any time of the year since there is no specific season for harvesting. Cannabis plants grown from autoflowering seeds do not rely on certain light schedules, this enables them to produce buds all year round. This unique characteristic of autoflowering seeds makes these varieties stand out from the other cannabis species. It eliminates the growers' worries about light cycle management.
3. Save More Space
For growers who prefer indoor cultivation, this is the best option for them. Controlling the height of the plant is difficult to manage but not for Indica autoflowering strains. Cannabis plants from autoflowering seeds normally grow no more than 1.2m which is still a manageable height. This plant can also be beneficial for outdoor growers since it can allow you to plant discreetly because of its short stature.
4. Easy to Grow Cannabis Strain
Growing cannabis from autoflowering seeds is easy to grow this is also why beginners should check out some of the best Indica autoflower strains. You do not have to be an expert in cannabis to start growing autoflowering marijuana seed plantation. Aside from its ability to flower faster and short stature feature, these plants are also resilient to withstand harsh weather conditions. They can also resist pests and diseases, unlike other breeds.
5. No Specific Light Schedule to Follow
This is autoflowering attribute is probably the most important benefit and the reason why growers choose autoflowering cannabis from other strains. Growers do not have to go through the hassle of managing lights whether it gets dark or experience a power outage just to keep the plants' flowering period. Autoflowering cannabis plants will still thrive even with almost 24 hours of no lights.
Best Indica Autoflower Strains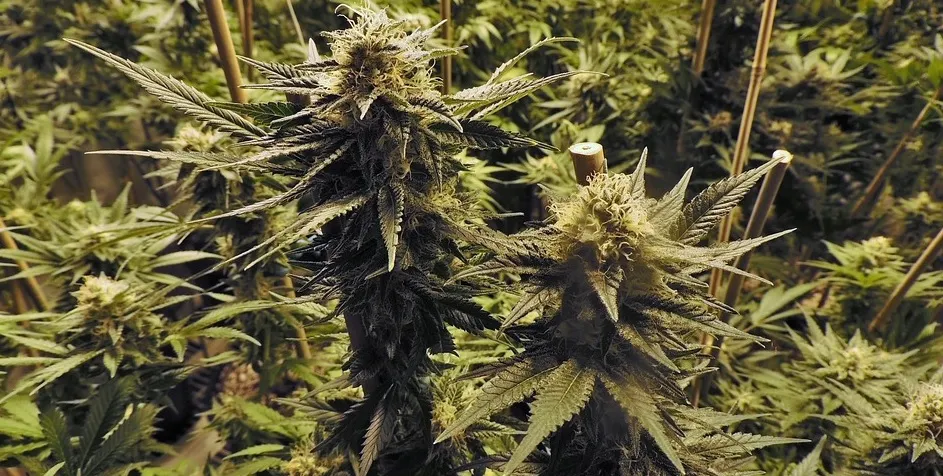 1. White Widow XXL Auto
White Widow XXL Auto is Indica-dominant cannabis that was developed by back-crossing a White Auto with Dinafem's elite clone of its photoperiod White Widow. It may take 11 weeks after germination to harvest. 
2. Tangie XXL Auto
Tangie XXL Auto is a 70% Indica hybrid that grows to a medium to tall height and is very easy to grow. This strain provides great results to any growers of all levels of experience, as long as the plants are well cared for in the first few weeks of the life cycle. This cannabis strain also has a complete life cycle of 75 to 80 days.
3. Auto Northern Lights
This Indica autoflowering strain features big buds coated with resin with a sweet and spicy aroma. This strain is easy to grow and only need about 75 days after germination for harvesting. It is ideal for both indoor and outdoor cultivation too. Auto Northern Lights provide intense physical and mental effects that can last for a long period.
4. Girl Scout Cookies Auto
Girl Scout Cookies autoflowering is a 60% Indica cannabis while the remaining genetics are from Sativa and Ruderalis. This strain was bred from the two best pheno-types Girl Scout Cookies with the addition of autoflowering genetics. This autoflowering version of Girl Scout Cookies is very easy to grow and ready for harvest in about 8-9 weeks. 
5. Purple Mazar
Purple Mazar is an autoflowering strain with 85% Indica and 15% Lowryder Ruderalis. This autoflowering strain features purple colors which will be accentuated when night temperatures are low. Grow period for Purple Mazar may take about 55-70 days.
6. Auto Sweet Soma
Auto Sweet Soma is an Indica autoflowering strain that has a growing period of 65-70 days. This breed provides high performance and a compact phenotype. When the plant reached the maturity phase it develops huge and sweet buds with a delicious tropical fruity flavor. Auto Sweet Soma gives a strong physical effect.
7. Auto Bubble Gum
Auto Bubble Gum strain came from crossbreeding the sweetest and most pungent autoflowering Indica plants. It contains 12% THC as well as high CBD which makes it the best selection for medicinal cannabis. Auto Bubble Gum has a high production of resin and the buds have delicious fruity flavors. 
Conclusion
Those who are searching for quick growing and stealthy cannabis can get huge benefits from autoflowering seeds. Whether you are a beginner or a pro in growing cannabis, do not be afraid to be adventurous on picking the best Indica autoflower strain that you will like.